Kitty Hawk Kites Nags Head
The activities are endless with Kitty Hawk Kites.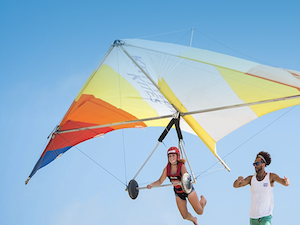 Kitty Hawk Kites offers a variety of local excursions:
Wild Horses
To protect, conserve, and responsibly manage the herd of wild Colonial Spanish Mustangs roaming freely on the northernmost Currituck Outer Banks, and to promote the continued preservation of this land as a permanent sanctuary for horses designated as the State Horse and defined as a cultural treasure by the state of North Carolina.
https://www.corollawildhorses.com/#top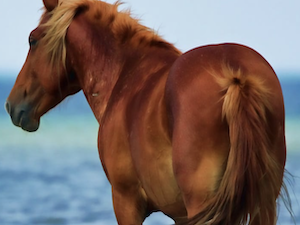 The Outer Banks Center For Wildlife Education
The Outer Banks Center for Wildlife Education offersmany volunteer opportunities at the Center as well as Citizen Science initiatives with the Network for Endangered Sea Turtles. You can help orient guests, explain education programs and take reservations, and help deliver education programs. If you enjoy being outdoors or learning about the history of our area, please consider becoming a volunteer.
https://www.ncwildlife.org/Learning/Education-Centers/Outer-Banks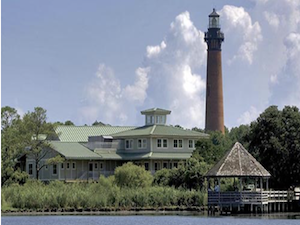 The Whalehead Club
The Historic Whalehead Club is a large 21,000-square-foot home located on a remote tract facing the Currituck Sound in North Carolina, United States.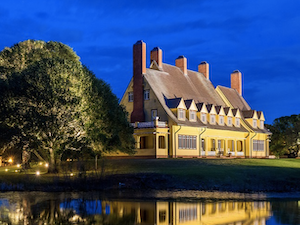 Duck Research Pier
Welcome to the Field Research Facility. Located on the Atlantic Ocean near the town of Duck, North Carolina (…2MB pdf map), the FRF is an internationally-recognized coastal observatory. Instruments at the facility constantly record the changing waves, winds, tides, and currents. Central to the facility is a 1840 foot long pier and specialized vehicles.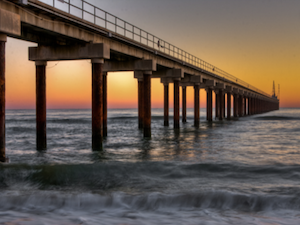 Wright Brothers National Memorial
Wright Brothers National Memorial, located in Kill Devil Hills, North Carolina, commemorates the first successful, sustained, powered flights in a heavier-than-air machine. Wikipedia
https://www.nps.gov/wrbr/index.htm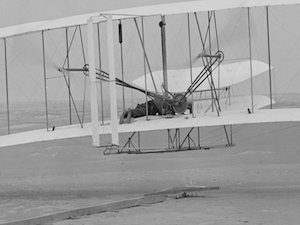 Nags Head Woods
This extensive ecological preserve on North Carolina's Outer Banks protects a remarkable range of unique habitats, including forested dunes, interdune ponds, marshes, and wetlands.
https://www.nature.org/en-us/get-involved/how-to-help/places-we-protect/nags-head-woods-ecological-preserve/
Jockey's Ridge State Park
Jockey's Ridge State Park is a North Carolina state park in Dare County, North Carolina in the United States. Located in Nags Head, North Carolina, it covers a 427-acre area, and includes the tallest active sand dune system in the eastern United States.
https://www.ncparks.gov/jockeys-ridge-state-park/home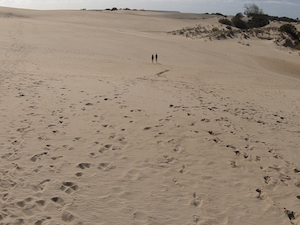 The Elizabethan Gardens
Historical site with plant displays & an antique statuary also offers audio tours & rental space.
https://www.elizabethangardens.org/visit-elizabethan-gardens-outer-banks-nc/tickets-tours/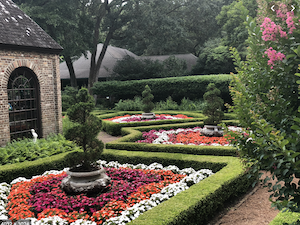 Fort Raleigh National Historic Sight
Fort Raleigh National Historic Site preserves the location of Roanoke Colony, the first English settlement in the present-day United States.
https://www.nps.gov/fora/index.htm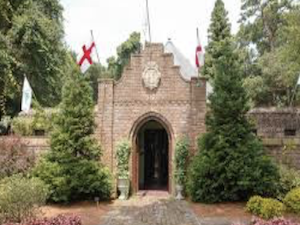 Island Farm On Roanoke Island
19th-century farm offering a living museum with interpreters in period attire & hands-on activities.
https://obcinc.org/visit-our-sites/island-farm/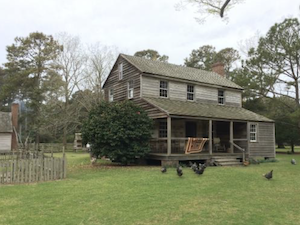 The Lost Colony
Outdoor theater staging annual summer musical about the Lost Colony on Roanoke Island.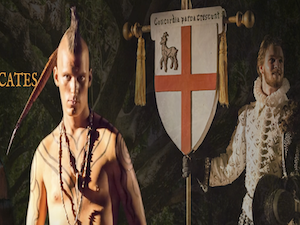 North Carolina Aquarium on Roanoke Island
Live animal encounters, feedings, a 285,000-gallon shark tank, interactive exhibits, films & more.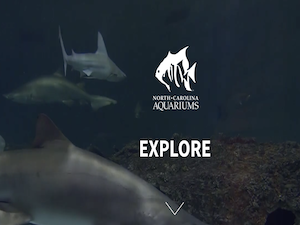 Roanoke Island Festival Park
Roanoke Island Festival Park is a North Carolina state historic site located at the end of NC 400 in Manteo, North Carolina on Roanoke Island. The park includes a recreated 16th-century sailing ship, living history demonstrators, a museum, and a variety of performing and visual arts. Wikipedia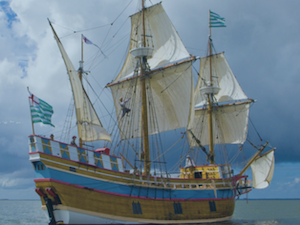 Chicamacomico Lifesaving Station
The Chicamacomico Life-Saving Station is a former station of the United States Life-Saving Service and United States Coast Guard. It is located in Rodanthe, North Carolina, on Hatteras Island in the Outer Banks, on the east side of what is today Highway 12.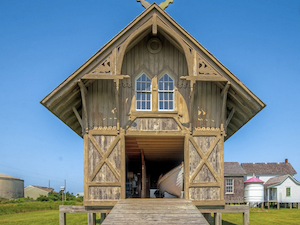 Frisco Native American Museum
Welcome to the Museum! A museum featuring artifacts from many North American tribes as well as the original inhabitants of Hatteras Island.
https://nativeamericanmuseum.org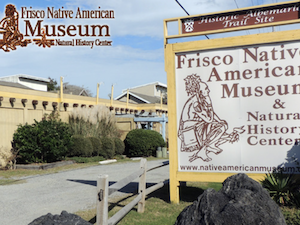 Graveyard of the Atlantic Museum
The Graveyard of the Atlantic Museum is a maritime museum that focuses on the maritime history and shipwrecks of the Outer Banks of North Carolina. The museum is located in Hatteras Village, the southern-most community on Hatteras Island, North Carolina, and opened in 2002. Wikipedia
https://graveyardoftheatlantic.com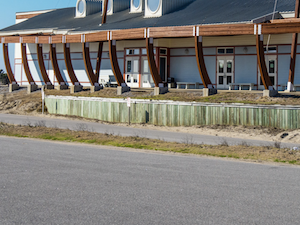 Check Out Our Recommendations for the Best Outer Banks Shopping! For everything you'd need for a day at the beach.
Awful Arthurs Beach shop
Find our famous t-shirts and logo apparel in the Awful Arthur's Beach Shop.
https://awfularthursbeachshop.com
The Bird Store
The Bird Store is a gallery full of local art, specializing in decoys, waterfowl carvings, prints, and more.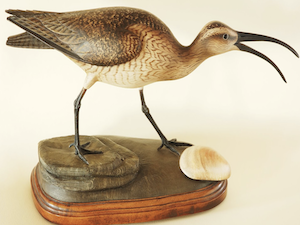 The Cottage Shop
The Cottage Shop was designed by Kellogg Supply Company to fit the specific needs of cottage owners looking for unique merchandise for seaside living.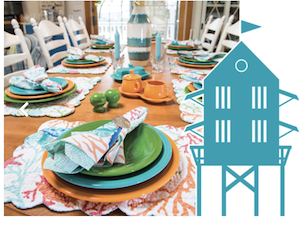 The Cotton Gin
The Finest Shopping on the Outer Banks … Each one of the four Cotton Gin locations holds thousands of top brands and specialty one of a kind gift items.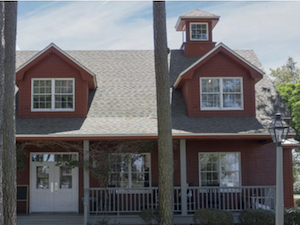 Eden Day Spa & Salon
The Eden Day Spa & Salon Difference It is our mission to provide the highest quality service in hair, massage, skin care services and nail care.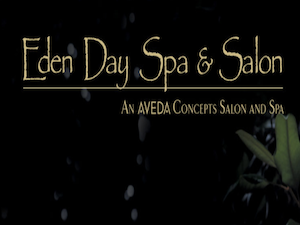 Farmers Daughter
The ultimate Southern Style Clothing and T-shirts with a coastal flare….The Outer Banks collection from Simply Southern of North Carolina. Created in the Piedmont are of central North Carolina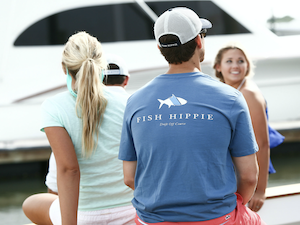 The Island Bookstore
Welcome to Island Bookstore, located on the beautiful northern Outer Banks of North Carolina. We are a full-service Independent general bookstore with books on all subjects including local interest, fiction, travel, cooking, history, poetry, sports, crafts and humor, in print or on CD.
Islander Flags
Find US, State, Military, House and Garden Flags as well as flagpoles and garden decor.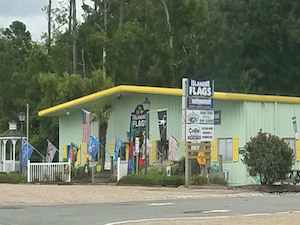 Kitty Hawk Surf Company
With locations from Corolla to Rodanthe, Kitty Hawk Surf Co. is one of the leading destinations for new and used surf, kayak, and paddle boarding.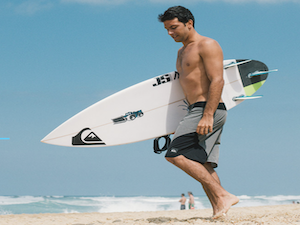 Lady Victorian
Lady Victorian in Duck NC offers cutting edge fashions… comfortable casuals, classics and contemporary silhouettes – not based on "trends" but on textures.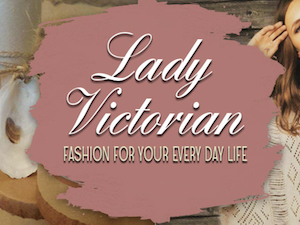 Miss Lizzie's
Discover Miss Lizzie's in OBX & Shop Your Favorite Clothes, Shoes, & Accessories
https://www.facebook.com/misslizziesobx/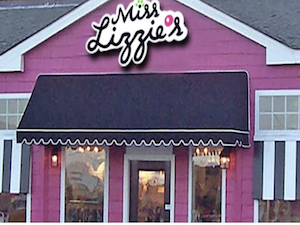 Outer Barks
Outer Barks – the number one destination on the Outer Banks for dog (and cat) lovers and their four-legged friends.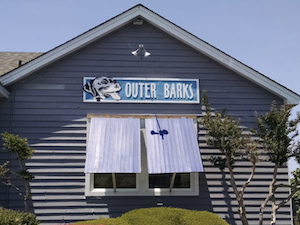 Scarborough Lane Shoppes
Along the meandering Duck Road that runs through the village of Duck, NC, you find the Scarborough Lane Shoppes, a collection of cool clothing boutiques.
http://www.scarboroughlaneshoppesducknc.com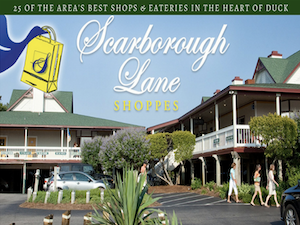 Super Wings
For over 25 years, Super Wings has been an Outer Banks tradition. Everything you need for your vacation in just one stop!
https://superwings-beachclothingstore.business.site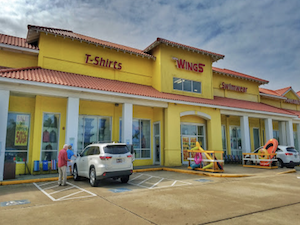 Tar Heel Trading Company
Welcome. Tar Heel Trading Company has been bringing the work of American artists and craftsmen from around the country to the Outer Banks of North Carolina since 1979.
https://www.tarheeltrading.com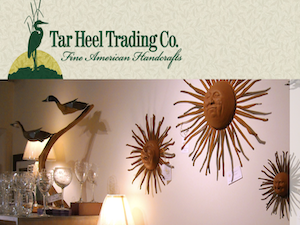 The Urban Cottage
Urban Cottage located in Duck on the Outer Banks is your source for inspired interior design and decor for small beach cottages to resort homes.
https://www.theurbancottage.com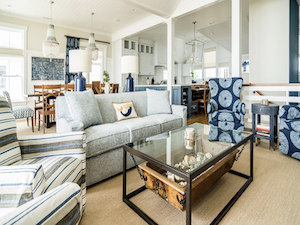 SeaDragon & Yellow House Gallery
Welcome to the Gallery in Duck! We represent American fine craft, much of it from the region. Almost everything in our gallery is handmade right here in America.
https://seadragonyellowhousegallery.com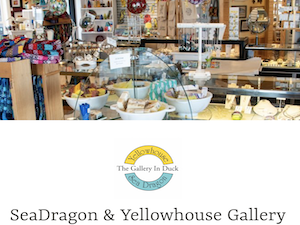 Currituck Beach Lighthouse
The Currituck Beach Lighthouse, located in the heart of Corolla, borders the historic Whalehead in Historic Corolla and still functions as a guide for passing mariners. At 162′ feet tall, the lighthouse's First Order Fresnel light, (the largest size available for American lighthouses), can be seen for 18 nautical miles as the light rotates in 20 second increments.
https://www.outerbanks.com/currituck-beach-lighthouse.html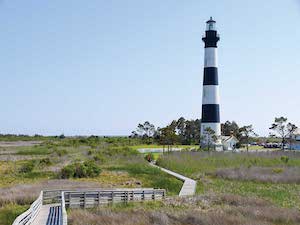 Bodie Island Lighthouse
The Bodie Island Lighthouse, (pronounced "Body") is located just south of the town of Nags Head and Whalebone Junction, where Highway 158, Highway 64, and NC Highway 12 intersect. Visitors travelling towards Hatteras Island can't help but notice the black and white horizontal striped structure, peaking out over a line of dense cedar trees on the soundside.
https://www.outerbanks.com/bodie-island-lighthouse.html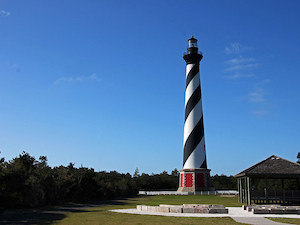 Cape Hatters Lighthouse
The Cape Hatteras Lighthouse, with its black and white candy-cane stripes, is one of the most famous and recognizable lighthouses in the world. Protecting one of the most treacherous stretches of the Outer Banks, with a beam of light that spans 20 miles into the ocean, the lighthouse is also the world's tallest brick lighthouse at a staggering 208′ ft. tall.
https://www.outerbanks.com/cape-hatteras-lighthouse.html
Ocracroke Lighthouse
The Ocracoke Island Lighthouse may not be the most imposing of the Outer Banks lighthouses, but as North Carolina's oldest lighthouse in operation, (and the second oldest in the United States), it is certainly one of the most beloved. At just 65′ ft. tall, it is by far the smallest lighthouse on the Outer Banks, but it still towers over the 4 square miles of Ocracoke Village, and its beacon can be spotted up to 14 miles into the Pamlico Sound and the Atlantic Ocean.
https://www.outerbanks.com/ocracoke-island-lighthouse.html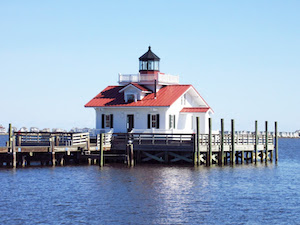 The Roanoke Marshes Lighthouse
The Roanoke Marshes lighthouse is often one of the most overlooked of the Outer Banks lighthouses, simply because of its small stature, limited visibility and remote location tucked away at the quiet east end of the Manteo waterfront.
https://www.outerbanks.com/roanoke-marshes-lighthouse.html
Credit to https://www.outerbanks.com/